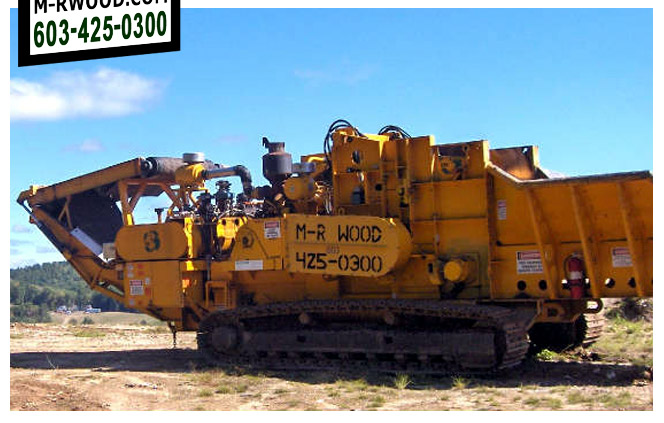 On-Site Stump Grinding
Our state-of-the-art wood grinding machine is on tracks and can process large quantities of stumps, brush, or logs in a very short period of time. Since it goes to the stumps, rather than having them brought to it, the operation is very efficient and therefore, cost effective.
Our grinder is best used on job sites of at least 3 acres. However, no job is too small. If you have a smaller lot, we can arrange to haul the material to our Derry, New Hampshire location.